Basulto & Associates Engineering Firm
Celebrating 20 Years of Quality Service!
Qualifications
Basulto & Associates is a full service mechanical, electrical, plumbing, fire protection and sustainable engineering design firm. Founded in 1993 by its current principal Mr. René I. Basulto, PE, LEED AP, CxA, CGC, CPE, CPD, the firm offers design, construction management and building commissioning services for the building industry and consulting services for a wide range of clients. Throughout these years we have completed a multitude of building system designs as well as municipal infrastructure projects.
Basulto & Associates is dynamic professional engineering firm combining decades of experience with innovative design meeting today's needs for efficient buildings that minimizing their environmental footprint and maximize available resources. The firm specializes in the design and construction management of commercial, industrial, educational, and governmental projects in the public as well as the private sector. Our services cover complete Building Commissioning Services, Peer Review, Plan Review and Inspection services with our in house staff of licensed and certified engineers, inspectors and professionals. The firm's client oriented philosophy and wide range of expertise has enabled us to establish a very well founded reputation of proficiency and excellence. We have been able to achieve these high standards of excellence by maintaining a staff of highly qualified and experienced professionals.
Basulto & Associates is an equal opportunity, affirmative action employer, and is 100% minority owned and managed. We are certified as a Minority Business Enterprise with the State of Florida as well as many other public agencies, and CBE with Miami Dade County.
René I. Basulto,
P.E., LEED AP, CxA, CGC, CPE, CPD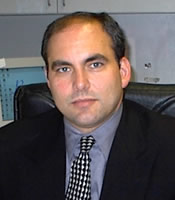 Mr. Basulto is a professional engineer with over thirty years of experience in the design, construction and maintenance of building systems, including HVAC, plumbing, industrial systems, electrical power generation distribution & illumination and fire protection systems. He also provides investigations, reports and testimony in matters involving personal injury or property damage as they relate to building systems.
Mr. Basulto has managed his own engineering firm in the Miami area for almost twenty years. His experience extends to a broad variety of building types including education, healthcare, supermarkets, gas stations, pharmaceutical and food processing facilities, commercial and residential properties. He has also worked for a number of nationally recognized engineering firms including The Trane Company, where he provided technical and educational support to HVAC Contractors and Engineers and was responsible for coordinating training programs for Trane personnel and dealers. He is a Licensed Professional Engineer in 17 states, a Licensed General Contractor Certified Plans Examiner, and Certified Inspector in Florida. He is also a part-time professor in the School of Architecture at the University of Miami teaching graduate and undergraduate level courses in building systems since 2007.