Expert Witness
RenÉ I. Basulto, P.E., LEED AP, CxA, CGC, CPE, CPD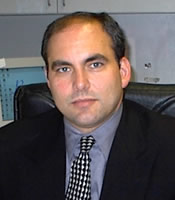 Mechanical Engineering Expert-HVAC-Plumbing- Industrial Systems & Fire Protection Systems Expert
Mr. Basulto is a mechanical engineer with thirty years experience in the design, construction and maintenance of building systems, including HVAC, plumbing, industrial systems and fire protection systems. He provides investigations, reports and testimony in matters involving personal injury or property damage as they relate to building systems.
Mr. Basulto has managed his own engineering firm in the Miami area for more than fifteen years. His experience extends to a broad variety of building types including education, healthcare, supermarkets, gas stations, pharmaceutical and food processing facilities, and a range of commercial and residential properties. He has also worked for a number of nationally recognized engineering firms including The Trane Company, where he provided technical and educational support to HVAC Contractors and Engineers and was responsible for coordinating training programs for Trane personnel and dealers.
Mr. Basulto is a Licensed Professional Engineer in 13 states, a Licensed General Contractor and Certified Plans Examiner in Florida. He is also an adjunct professor in the School of Architecture at the University of Miami teaching graduate and undergraduate level courses in building systems.
More »